As business leaders dedicated to economic vitality of our local business communities in Danvers, Lynnfield, Middleton and Peabody, the Peabody Area Chamber of Commerce focuses on issues that impact our region; including our communities, our businesses and our citizens.
We strive to represent YOUR interests with government. Businesses need someone to help speak collectively for them, and the Chamber is here to play that role to add value to our members while creating a voice with our legislators.
Annually, the Chamber establishes our own legislative agenda with issues that are important to our members. While we advocate for our businesses, and look to create a pro-business environment, it is our members whose voices be heard the loudest as they participate in our legislative agenda and helping us define our top advocacy priorities.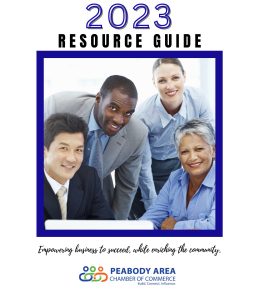 Government Relations Committee
The Chamber's goal with our advocacy efforts are to advance issues and rely on local government to carry out their roles for good public policy. Through our Government Relations Committee, we encourage elected officials to work with the business community to boost the local economy and improve competition. We foster cooperation and partnerships among government, education, and business and civic groups.
The issues addressed by the Government Relations Committee are those that: 
Involve or pertain to the business community as a whole
Impact more than a substantial portion of the chamber membership
Influence the overall economic development of the area
Impact an entire business sector such as manufacturing, services or tourism/retail
Impact the entire business climate
Public positions and support statements will be given when the issues meet the above guidelines. For those issues that do not meet the above guidelines, we offer assistance to businesses by providing appropriate network contacts with other stakeholder organizations, government agencies, representatives or community leaders.
Want to stay informed?
If you would like to stay informed of issues that may be impacting your business, sign up for our advocacy newsletter.